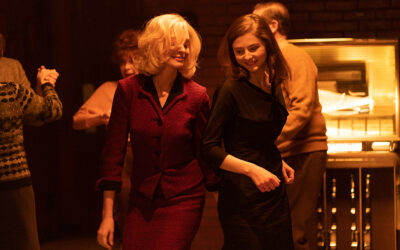 2023 (USA) 97 minutes
Directed by: William Oldroyd
Based on the book of the same name by bestselling author,
Ottessa Moshfegh and set during a bitter 1964 Massachusetts
winter, EILEEN is the story of a young secretary named Eileen
(Thomasin McKenzie) who becomes enchanted by Rebecca
(Anne Hathaway), the glamorous new counselor at the prison
where she works. Their budding friendship takes a twisted turn
when Rebecca reveals a dark secret — throwing Eileen onto a
sinister path. William Oldroyd's EILEEN is a neo-noir that upends
audience expectations with each new twist and turn, leading to
jaw-dropping revelations and an unforgettable finale.
2023 Sundance Film Festival
Northstar Village Cinema – December 2 – 6:00pm