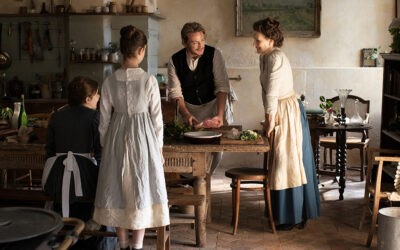 2023 (FRANCE) 145 minutes
Directed by: Tran Anh Hung
Trần Anh Hùng won Best Director at Cannes for this sumptuous and impossibly romantic film that pays tribute to love, food, and joie de vivre. Based on a Marcel Rouff novel, The Taste of Things stars Juliette Binoche as Eugénie, a renowned 19th-century chef who partners with the gourmet Dodin (Benoît Magimel) to create gustatory pleasures. They've become lovers over the years, but Eugénie refuses to marry him, citing a desire to maintain her independence. That tension brings additional spice to a film inclined to linger over delicious dishes, charting a nuanced and touching relationship between strong-willed, deeply affectionate individuals with intertwined yet separate lives. Trần (The Scent of Green Papaya, Norwegian Wood) deftly presents this culinary world as a reminder of how our passions give us meaning. The cast is superb, with Binoche especially divine as a witty, elegant cook who sees in every meal the possibility for creativity and personal expression. No wonder Dodin adores Eugénie so — viewers will feel the same.
2023 Cannes Film Festival – Best Director – Nom. – Palme d'Or
Official Selection from France in the Best International Feature
Film category for the 2024 Academy Awards.
Incline Village Cinema – December 2 – 6:00pm