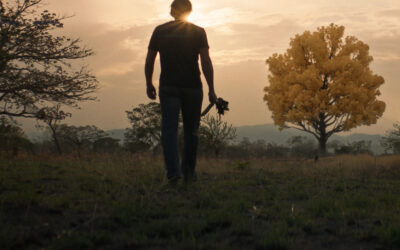 2023 (VENEZUELA, USA) 100 minutes
Directed by: Miguel Angel Ferrer
Leo (Carlos Manuel Gonzalez) is a blue collar worker with a musical past living in the remote city of Acarigua, nestled in the Venezuelan inland empire. Haunted by financial debt and problems at home, he does anything to stay afloat.
One day, his younger brother Alex (Anyelo Lopez) who has been deaf since birth, offers him a solution: to participate in a musical contest in the capital, Caracas, performing a song that he has written himself because the first prize may solve all his economic problems.
Forced by circumstance, Leo must take a leap of faith, unearth his dormant musical talent and do the impossible to change his and his brother's future by joining their voices in an unforgettable journey.
2023 Monterrey International Film Festival – Best Film
Official Selection from Venezuela in the Best International Feature
category for the 2024 Academy Awards.
Incline Village Cinema – December 3 – 6:00pm